Junior's Training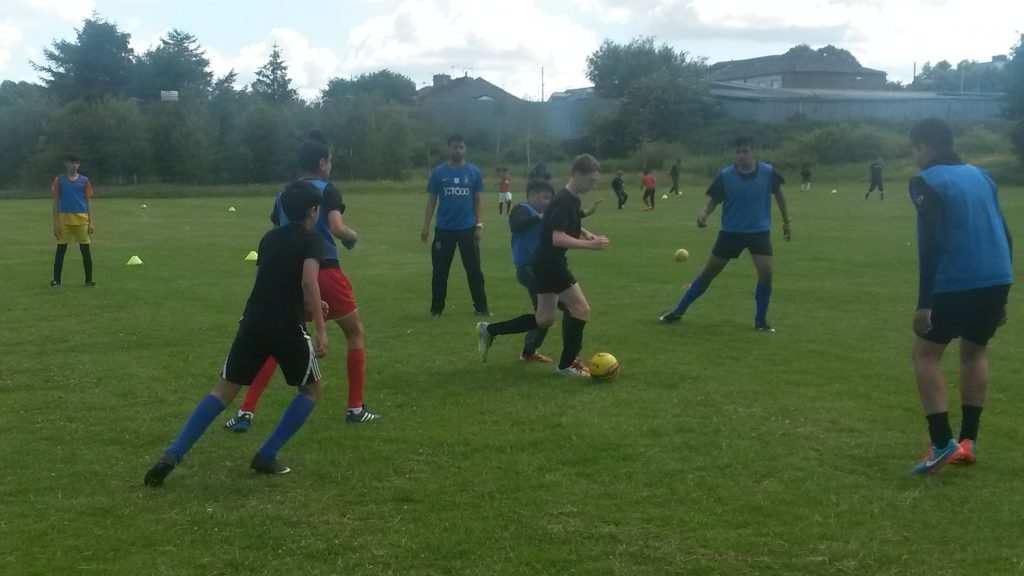 Age Group, Days and Times
| Age Group | Day of Training | Time of Training | Venue |
| --- | --- | --- | --- |
| Under 7's & Under 8's | Saturday | 10:00am - 11:00am | Bradford Academy Outside 4G pitches |
| Under 9's & Under 10's | Saturday | 10:00am - 11:00am | Bradford Academy Outside 4G pitches |
| Under 11's & Under 12's | Saturday | 10:00am - 11:00am | Bradford Academy Outside 4G pitches |
| Under 13's & Under 14's | Saturday | 11:00am - 12:00pm | Bradford Academy Inside Sports Centre |
| Under 15's & Under 16's | Saturday | 10:00am - 11:00am | Bradford Academy Outside 4G pitches |
| Under 17's & Under 18's | Wednesday | 7:00pm - 8:00pm | Bradford Academy Outside 4G pitches |
Where ?
Bradford Academy formally Fairfax School (JC Sports Centre),Teasdale St, Bradford, BD4 7QR
Notes to all parents and guardians
All parents and guardians please make sure that children are safely dropped off at the training ground and are on-time to collect children at the correct finishing time.
If you have any issues please contact the junior management team below.
Kulraj Sandhu call 0786 663 8361 or email raj@albionsports.co.uk
Gibby Singh call 07969 953 020 or email gibby@albionsports.co.uk
For regular club updates and news please visit this page.
For further information please email contact@albionsports.co.uk