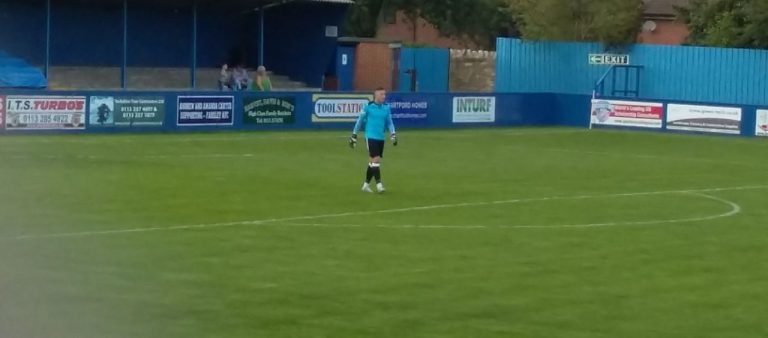 Super Sunday? You Bet
Albion Sports face Silsden this weekend in a Buildbase FA Vase derby tie that that has the area's non-league afficionados gripped but they will have to wait until Sunday for the clash at Throstle Nest.
The Albion Lions' landlords Farsley Celtic have an Evo-Stik Premier Division home game and they will host Mickleover Sports just 24 hours before the Lions and the Cobbdalers clash in the second qualifying round of the Vase.
It promises to be an intriguing meeting as the clubs are from the same step on the football pyramid but have had different starts to their respective seasons. Kulwinder Sandhu's Albion are 17th in the Toolstation Northern Counties East Premier Division and on the back of three consecutive defeats, while Danny Forrest's Cobbydalers are top of the Hallmark Security League top tier and are ten games unbeaten in all competitions going into the game.
Silsden came back from a 3-0 deficit with just over 11 minutes remaining at Irlam in the league on Tuesday to claim a 3-3 draw. The point they had to settle for brought an end to a run of seven straight victories but it underlined the Cobbydalers' resilience and dogged determination.
Forrest has been calling for calm as the expectation on his side has risen since last season's promotion. He said, "I've never been one for setting targets – for me it's always been about the next game.
"That's on Sunday against Albion Sports and it's in a different competition so we're all looking forward to it. It's a bit of a cliché but I take it one game at a time and don't look too far ahead.
"We want to win every game we go into so we will be giving it our all. When it comes to the league we have given ourselves a good start but that's all it is – we will keep going, keep playing our football and what will be will be."
Albion boss Sandhu was hampered after three of last season's stalwarts, leading scorer Danny Facey included, were tempted away during the close season. The Lions are not one of the cash rich clubs in their division and losing players is a constant frustration.
The Lions were beaten 4-2 at home by Handsworth Parramore in the league last Saturday and Sandhu had at least half of his side unavailable. Sam Denton, Hassan Ali and Kessi Omalakun through injury, Mo Kaba due to work commitments and Corey Mortimer was away on holiday.
Sandhu said, "They would all start if they were fit and available but they're not and a couple of them won't be back for two or three weeks.
"We have some very good players at the club but we had seven players in the squad last Saturday who are all teenagers, six of them started against a Handsworth side that had a lot of experience.
"It will come right because of the quality of the lads but while a lot of them are this young we will get that inconsistency. It will only get better as the young lads gain more experience through playing and benefiting from being alongside the older players once they're back in the squad."
Albion have suffered back to back home defeats in the league, so Sandhu is hoping that Sunday and a different competition will bring a reversal of fortune.
Picture : Throstle Nest is the venue – but it's Sunday service as Albion host Silsden