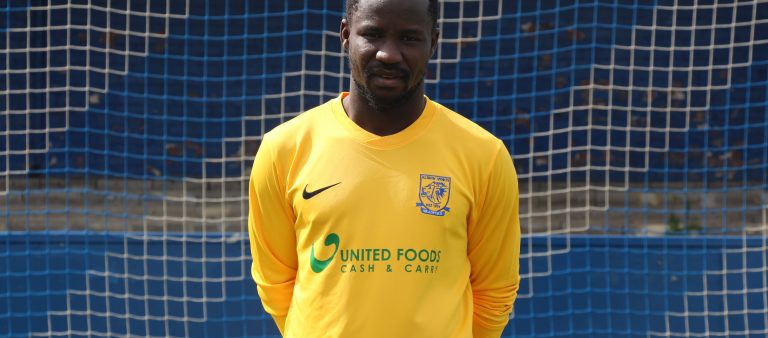 Duka wins it Albion in Ammers clash
Toolstation NCEL Division One
Yorkshire Amateur 4-5 Albion Sports
Former Bridlington Town striker Duka's 93rd minute winner propelled Albion Sports out of the relegation zone and denied high-flying Yorkshire Amateur the chance to go top.
Duka had the final say during a gripping final ten minutes which saw four goals scored as the frantic topsy-turvy clash drew to a close.
Even a hat-trick from Ash Flynn could not secure the Ammers three points.
eil Sibson and Phil Harding's Ammers would have gone two points clear at the summit, but a lack of clinicalness and poor defending at crucial moments cost them.
Albion deserve a lot of credit as they did not let their heads drop after the Ammers pulled it back to 3-3 and 4-4 in the closing stages.
The Ammers looked good at the beginning as Harrison Blakey almost scored in the opening 30 seconds.
But out of nothing Albion midfielder Joe Barden was given an easy free header to put the visitors in front after ten minutes.
The Leeds-based Ammers hit back straightaway as Blakey's through ball gave Flynn an easy finish.
The home side had opportunities to kill Albion off. Fernando Moke got past goalkeeper, but shot straight at the defender on the goal-line when it looked easier to score.
Ammers' second goal was a peach and underlined how powerful they can be going forward. Right-back T'nique Fishley broke from deep, played a one-two with Flynn and then rampaged through to score.
The game was in the palm of Ammers' hands, but ultimately they were sleep walking for the most of the second half. Barden equalised for Albion with a 25-yard low strike.
Joshua McKiernon then fired Albion ahead again after benefiting from the first bit of kamikaze defending from the home side.
The visitors led for 20 minutes until the end-to-end finale. Flynn levelled it at 3-3 from the penalty spot and one would have put money on the ambitious Ammers to win it.
Instead Albion went up the other end and Duka was presented with a tap-in after an initial shot was saved.
Injury-time arrived and Flynn's low drive seemingly rescued a point for the Ammers.
They would have probably got it, had they defended properly. That they didn't. Duka broke from the halfway line and once as goalkeeper Graham McLachlan came racing out and the striker was able to lift it over, the home side were in trouble. They were and no-one was going to catch the quick forward who fired the ball into the empty net.
The Teams
Yorkshire Amateur: McLachlan, Fishley, Serrant, Sharry, Dempsey, Henry (captain), Shaw, Blakey, Flynn, Moke, Charlton. Subs: Hunt, Henson, Thornton, Tiani, Kitao.
Albion Sports: Charlie, Parr, Kaba, Fairhurst, Denton (captain), Foley, Barlie, Barden, Duka, Keita, McKiernan. Subs: Janneh, Noteman, Soda, Hussain.
Picture : Ombeni Ruhanduka scored the winner for Albion Sports in the 5-4 victory at Yorkshire Amateur