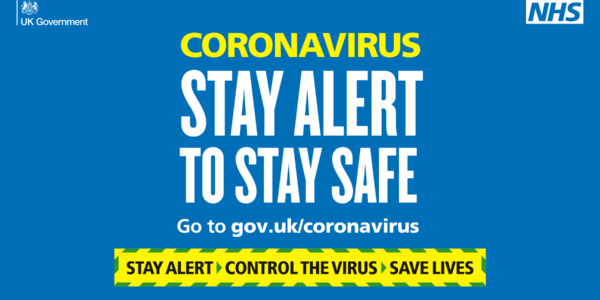 Juniors Pre Training COVID 19 Form & Info
Player's Pre Training COVID 19 Form

This form is to be used for juniors only and must be filled in on the day you attend training NOT before. This form will automatically be emailed and kept for up to 21 days and then then deleted. If required this form will be passed onto the NHS Test and Trace, but will NOT be used for any other purpose.
To download a hard copy of this form click here and hand it in on the day of your training session.


COVID 19 Guidance
The safety of everyone is our primary concern during the current pandemic. Please make sure you understand what you need to know by reading the relevant information below.
What do Parents/Carers need to do?
Parents/Carers need to read through the relevant information relating to parents such as the FA's Guide for Parents & Carers which you can open by clicking here and the club's Parent Guidance Sheet which can be downloaded in the links at the bottom of this page.
Parents/Carers need to read through the club's Player Guidance Sheet with the player and make sure they understand what they need to do. The Player Guidance Sheet can also be downloaded in the links at the bottom of this page.
Parents/Carers then need to provide written confirmation to the manager of the team as follows:
I am giving informed consent for my child(ren) to participate in your football sessions.
I confirm that I understand what the symptoms of COVID-19 are, and that the player will be checked for symptoms before each session and will not leave home if any symptoms are present.
I will inform the coach immediately if anyone in my household or support bubble has had to start self-isolating.
I will ensure social distancing adhered to at drop off and pick up times. I will not give lifts to anyone not in my household/support bubble.
I have read through the FA Parents and Carers guidance and the guidance sheets produced by the club. I have talked to the players and explained to them what needs to happen. I understand that players will be asked to leave training sessions if they are not behaving in a safe manner or if they begin to display symptoms of COVID-19.
What do Coaches need to do?
Coaches need to ensure they fully understand all the relevant FA and Government guidance before undertaking any training. See the FA Guidance links below and the club's Coach Guidance Sheet which can be downloaded using the links at the bottom of this page.
Coaches need to complete a coaching risk assessment for their sessions, a partially completed example of this can be found in the downloads at the bottom of this page.
Coaches need to read the Venue risk assessment for the location where they will be training. See the 'Risk Assessments' section below.
Coaches need to make sure the correct cleaning procedures are followed and record kept. See the 'Coach Cleaning Record' section below for how to record that you have undertaken the relevant cleaning following your sessions.
Coaches should check the 'training schedule' below to understand what other teams may be using the same venue as them on the same day so they can make any necessary arrangements beforehand with other coaches. Coaches must email the club about any training sessions they are planning so these can be added to the schedule.
Coaches need to confirm to the club that they have undertaken all the necessary activities to keep everyone safe before running any sessions.
FA Guidance
Link to full FA Guidance on training during the COVID 19 Pandemic:
http://www.thefa.com/news/2020/jun/12/grassroots-covid-19-update-120620
West Riding FA Guidance page:
http://www.westridingfa.com/news/2020/may/15/the-football-association—…
Risk Assessments:
Coaches should complete a coaching risk assessment for their sessions and read any risk assessments for the venue they will be using. There are currently venue risk assessments available for the following facilities, if you wish to use a facility not listed below please contact the club secretary for advice: