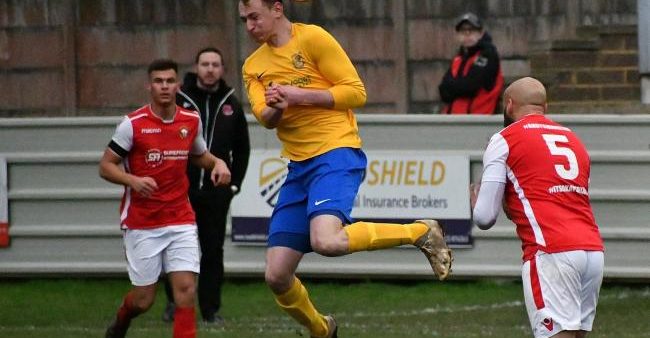 Albion Sports get midfield reinforcements to ease issues
ALBION Sports' midfield crisis appears to be easing, with manager John Francis saying the club and its young players have the right ethos, even if they are guilty of being a little naive at times.
The Bradford side, who currently play out in Farsley, were 4-0 down at half-time on Wednesday night at leaders Staveley Miners Welfare, but Francis was pleased with the way his side dug in after the break to not concede any further goals.
As long as they can replicate that at home to mid-table Barton Town tomorrow, they will have a good chance of ending a poor run, which has seen them lose four Toolstation Northern Counties East League Premier Division games in a row.
The game should bring a first home start for midfielder Ryan Ferguson, who signed in midweek from Harrogate Railway Athletic.
Francis said: "Ryan adds a bit of steel and experience to our midfield. He was doing things right on his debut at Staveley. He likes a tackle and loves to compete as well.
"We've also brought Joe Wood into midfield. He's a local lad, on a dual-registration deal from Beeston Juniors, so he's more likely to be available for midweek games.
"He's got rapid pace, he's good on the ball and he creates chances so going forward I think we're showing a lot of promise.
"Luke Aldrich had been doing well up front (after we lost Alhassane Keita to Brighouse Town earlier in the season) but he's had to play a different position in midfield, so we'd lost that bite up front.
"We've lost two midfielders to injury over the last couple of weeks too, but they should both be back in the next week or so."
Tomorrow's home game against Barton might come too soon for those returnees but it could come as a welcome relief after Albion's bruising January defeats to title challengers Staveley and Penistone Church.
Francis won't be taking their visitors lightly though, saying: "Barton are a good team, and they beat us (3-0) down there earlier in the season.
"But we showed a lot of good attributes there and I think we'll have a different attitude now the team know what I want from them.
"We've got to stamp our authority and start a lot better in games, as we have been slow starters in the last few weeks.
"We've still got to go about Barton and it's not easy just because of where they are. If you look back at the end of December, nobody expected us to do well at (promotion candidates) Grimsby Borough and the score should have been more than 5-1 to us in the end."
That thumping victory on December 28 remains the last time Albion picked up three points in the league, and any hopes they had of beating Staveley were dashed in a disastrous first 36 minutes on Wednesday night.
Francis said: "Staveley were really good but we haven't started until the second half. We were much better in the second half after being four down in the first through some individual mistakes.
"I'm happy with us defensively at times but we do leak goals and we're not organising quickly enough. We need to react and recover better in games going forward.
"We have a lot of young players, and they can be a little naive at times but we're trying to build a club like we had before and I do think we have the right ethos here."